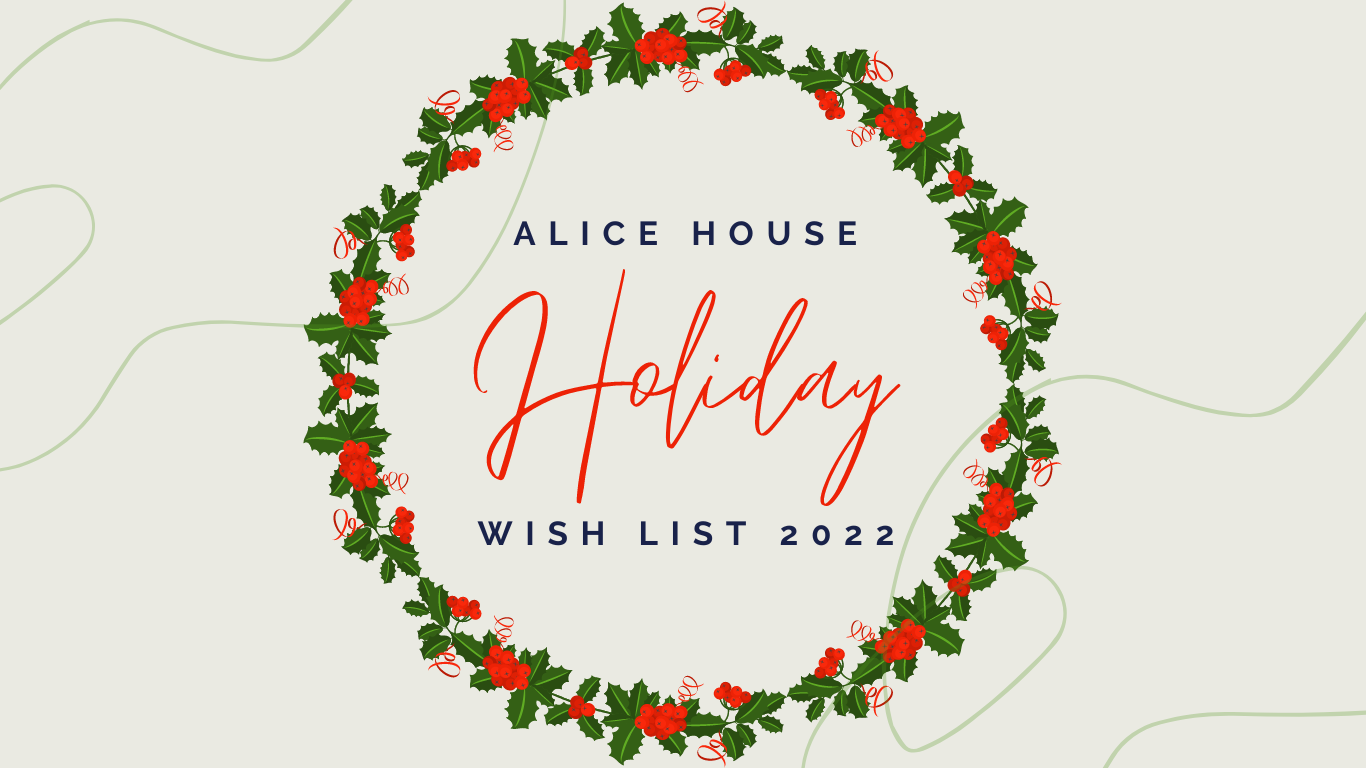 Holiday preparations are underway at Alice House! Each year, we do what we can to ensure the people of Alice House have their needs and wishes met during the holidays. We do this by matching each individual or family with a sponsor from the community that takes care of their specific needs. We also publish our annual Holiday Wish List to supplement individual and family sponsorship.
We need your help. We are now accepting items for our Holiday Wish List! Wish list items will be distributed to clients during the holidays, to our safe housing units, and used for our Healing Hearts Program for children and youth. This list is perfect for community members that would like to help a person or a family this holiday season. We are not accepting any gently or previously used items this time of year. We thank you for your understanding and your generosity.
Please click here to view the Alice House Holiday Wish List 2022.
Please click here to view the Alice House Amazon Wish List. This option will have gifts delivered directly to us.
Everyone deserves to have a special holiday season. Thank you for thinking of us and for supporting the people and families of Alice House.
To coordinate a delivery or to learn more, please contact Morgan at morganatwater@alicehouse.ca
Happy Holidays!