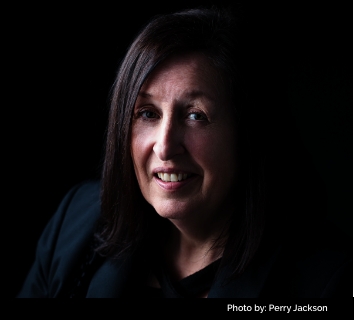 Alice House is thrilled to introduce our new Executive Director, Joanne Webber.
Joanne has held leadership roles in corporate and social services across Canada. Her career journey has led her off the beaten path, where she has gained exposure to diverse experiences, and insight from individuals from all walks-of-life.
She has a broad range of experience addressing social determinants of health, including overseeing multiple shelters for women, children and new settlers, as well as a variety of programs for incarcerated women and youth. Joanne has also worked to oversee a "Housing First Homelessness Partnering Strategy" collaborative model, and with grassroots movements in Vancouver's Downtown Eastside, where she witnessed transformational outcomes for women and children exposed to intersections of violence, deep poverty, and system involvement.
Joanne is passionate about advocating for fundamental rights; equality and protection of private information, safe housing, nutritional food literacy and the right to participate in the labour market free from misogyny, othering, and abuses of power that impact women's economic suppression. She is deeply committed to interventions focused on the effects of early childhood adversity, and exposure to barriers impacting the continuum of violence over the lifespan.
We are so pleased to welcome Joanne to the Alice House team and look forward to her leadership in the coming years. Her passion, experience and dedication to improving lives of those in her communities will no doubt be a benefit to Alice House and our city and province.
Joanne is looking forward to leading Alice House and meeting all of our volunteers, donors, supporters, and partners in the coming weeks. Please don't hesitate to reach out to Joanne, or our Board Chair, Sarah Colburne anytime if you have questions for Alice House.
Joanne Webber, Executive Director
Email: ed@alicehouse.ca
Read Joanne's Full Bio
Sara Colburne, Board Chair
Email: saracolburne@gmail.com