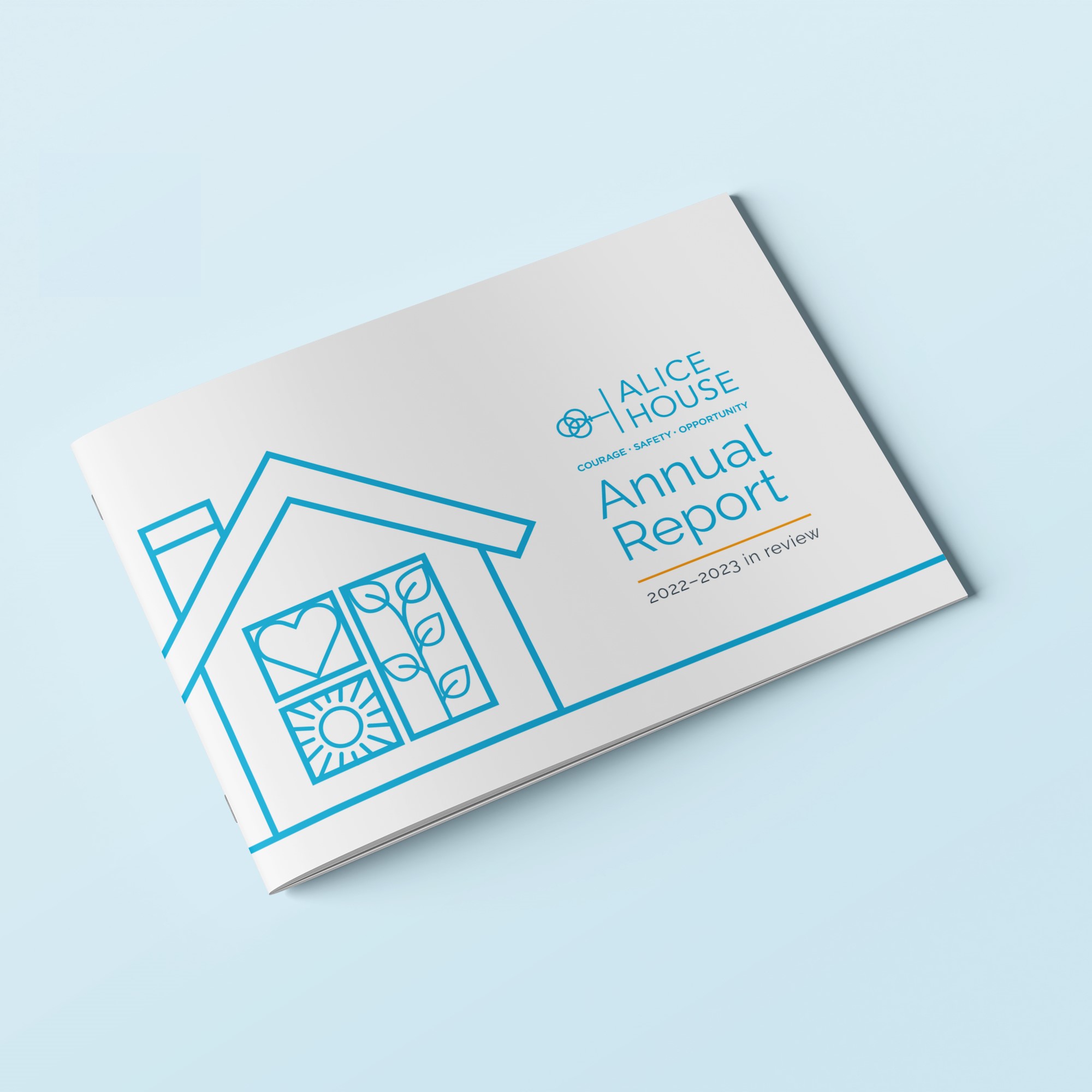 We are excited to announce that Alice House's Annual Report for 2022-2023 is now available online! This report encapsulates a year filled with achievements, challenges, and valuable insights that have shaped our mission to provide unwavering support and housing to women and children affected by intimate partner violence.
"Alice House's annual report is an opportunity to share the remarkable work of our team and to extend heartfelt gratitude, on behalf of the Board of Directors, to all those who support Alice House through funding and action. The past year was marked by change, a concept that we embrace as we enter our 40th year of operation. While change often brings challenges, it also presents an opportunity for our ongoing evolution and growth. Through the changes we've encountered, Alice House remains steadfast in our mission to provide opportunities for women and their children to create a life free from intimate partner violence through safe second-stage housing, counselling, and support services." - Sara Colburne, Board Chair.
"Alice House has had another busy year with many successes, challenges, and learning opportunities. Through the dedication, generosity, and ingenuity of all our contributors, board, staff, community partners and funders, Alice House continues to grow and flourish... The folks who access Alice House services continue to be a source of immense inspiration and motivation. Witnessing people's profound journeys of healing and transformation is such an honour and a privilege." - Kira Kelly, Program Director & Tina Riley, Operations Director
Discover more about our recent work, inspiring stories of transformation, and the impact of your support by exploring our Annual Report.
Thank you for being a vital part of the Alice House community.
With gratitude,
Alice House Team