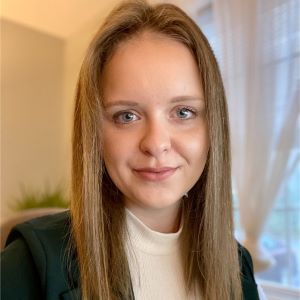 Announcement: Welcome, Jill Trites, the new Executive Director of Alice House.
Jill is a seasoned fundraiser and nonprofit leader with nearly a decade of frontline housing experience in both rural and urban contexts. We asked Jill about her new role, values and aspirations. Here's what she had to say.
"I'm grateful and honoured to join the incredible people standing behind Alice House as we enter an evolving next chapter in our 40th year of operations.
The housing crisis, paired with rapidly rising costs of living and ongoing food shortages has exacerbated and further limited choice for women and children trying to find economic independence and safe housing to recover from domestic violence.  
The demand for services, public education and advocacy is beyond what any one small team can tackle alone.  I'm looking forward to a future of growing partnerships with like-minded individuals, organizations and amongst all levels of government to make enduring change.
In the meantime, we must continue to support the needs of those calling on us for help. No woman or child should be forced to return to a home of violence, especially not for lack of affordable accommodations, independent credit building opportunities, or access to basic needs like food, transportation, and mental health care.
There is much work ahead and I'm eager to help source sustainable solutions."
Please don't hesitate to reach out to Jill, or our Board Chair, Sarah Colburne anytime if you have questions for Alice House.
Jill Trites, Executive Director
Email: ed@alicehouse.ca
Sara Colburne, Board Chair
Email: saracolburne@gmail.com