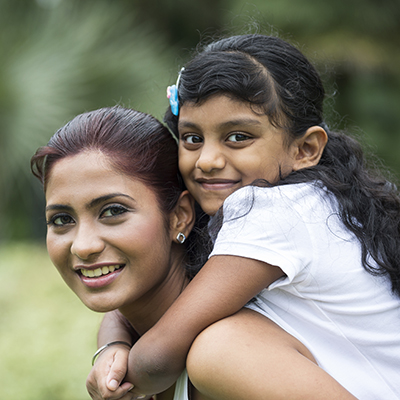 Susan is a 25 year old single mother with an enviable commitment to improving her life and the lives of her two young daughters.  Susan courageously made the decision to leave her abusive partner and seek support from Alice House, which provides safe and affordable housing for women and children fleeing family violence. 
"Susan came to us with big dreams," says Joanne Bernard, past executive director of Alice House.  "She was determined to participate in as many programs and workshops as possible to become a healthy role model for her two young children."
Susan moved into one of Alice House's units, which she knew would provide her with safety and affordability for up to two years. While at Alice House, Susan learned about the causes of abuse and coping strategies. She learned to manage her own anger, and she decided to focus on the future by building a career for herself. 
Both of Susan's children have thrived in the children's program and enjoy the art therapy and counselling sessions.
Susan decided to leave Alice House recently to find housing closer and more convenient to her children's school. Her outlook and attitude are positive and self-fulfilling.
This September, Susan will enter her third year at the Nova Scotia Community College.  Her goal is to open her own business.
 "Her self-sufficiency had increased substantially since entering Alice House 2 years ago," says Joanne.  "She's learned to keep her focus as she moves forward with her plans.  Her children are thriving and I've no doubt she'll reach her goal."